Umang App: How To Order LPG Cylinder Refill On Your Smart Phone
Besides LPG cylinder refill, you can avail 162 government services such as EPFO, NPS, NDMC, passport, crop insurance, income tax, CBSE, among others on Umang app
When your LPG cylinder needs to be refilled, you don't necessarily need to make a phone call (s) to your local gas agent, time and again, until you are lucky enough to be able to speak with him and place the order. Thanks to the government's digital India campaign, now you can request a refill of LPG cylinder through the government-run umang app. The government app offers 162 government services such as EPFO (employees provident fund organization), NPS (national pension system), NDMC, passport, crop insurance, income tax, CBSE, among others.
To Place An Order For A Cooking Gas, Follow The Following Steps:
1. Downloand the umang app on google playstore or apple iOS.
2. You can go to the services and click on Bharat Gas icon.
3. The umang app works like a search engine and a particular service such as bharat gas is like a website. As you enter a particular website, you can place order, among other things that are allowed in the respective link.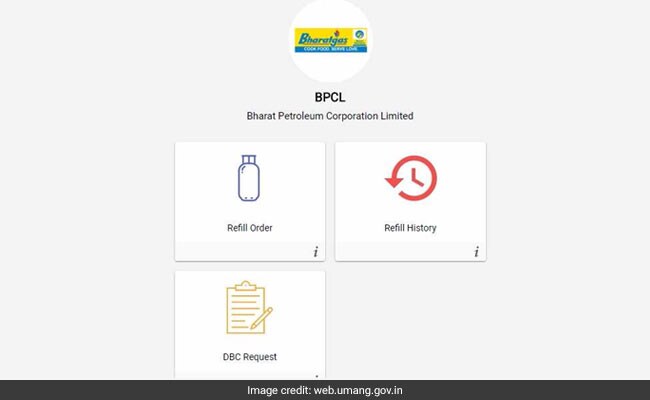 This is the web page that appears when you click on bharat petroleum slug on Umang's services section
4. To be able to place an order, you can click on the 'refill' slug on the bharat gas icon. However, you must make sure that the mobile number registered with the umang app is the same as the one enrolled with the bharat gas.
5. In case you are an HP (Hindustan Petroleum) customer, you can follow the steps given in 2, 3 and 4. To be able to place an order, you must have created the account on myhpgas.in
Source by ndtv..